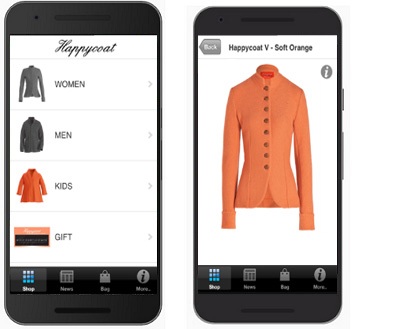 AppsinaSnap Retail Apps

Increase Traffic, Build Loyalty, Sales And More

Get and stay ahead of your competition with a retail app from AppsinaSnap. With about 86 million Americans now shopping on their Smartphone, this shift in consumer behavior is the most important change in retail in many years. 76% of the top retailers in the country now have a mobile app.
Use an AppsinaSnap app to:
Build sales with mCommerce
Share news of new merchandise arrivals
Manage loyalty programs
GPS enabled coupons that are triggered when users are within 200 ft.
Publicize special sales and changes in store hours with Push Notifications.
Display GPS maps and directions
Feature all your locations
Monetize your app with banner ads using co-op dollars
Update your information yourself, or let AppsinaSnap do it for you with a fax or email
You can learn more about AppsinaSnap mobile apps from your in-person AIAS rep. Call or email today to set up an appointment.